Let's face it – job hunting is the worst
The thrill of loading up Seek.com, and wading through the thousands of advertisements with vague job descriptions, wears off after about… an hour. Next thing you know, it's six months later, you still have five decent-looking jobs in open tabs or clogging your bookmarks, and you're closer to becoming a permanent resident in your parents house than you are to a career you love.
Well, let me reassure you that you're not a failure, you're not worthless, and you're definitely not the only one facing this issue. I recently wrote a response to research suggesting that millennials are facing a 'quarter-life crisis.' Statistics from the Foundation of Young Australians (FYA) suggest that only around 50% of twenty-five year-olds were employed full-time in 2017. The rest fill their days with unemployment and job searching. So you can at least be reassured that you are not alone in this struggle.
Want to learn more?
But that also seems to mean that you're competing against half the millennials that aren't employed. That can be pretty daunting… until you realise two things.
Firstly, the very fact you're researching alternative ways to tackle your job search problem by reading this article already puts you well above many of the others. Secondly, there are so many opportunities out there to help you with your hunt that you aren't taking advantage of.
This article will cover a handful of tips that we have collated from both our own research and that of the FYA, to get you back on the career-hunting horse with a positive, go-getter attitude.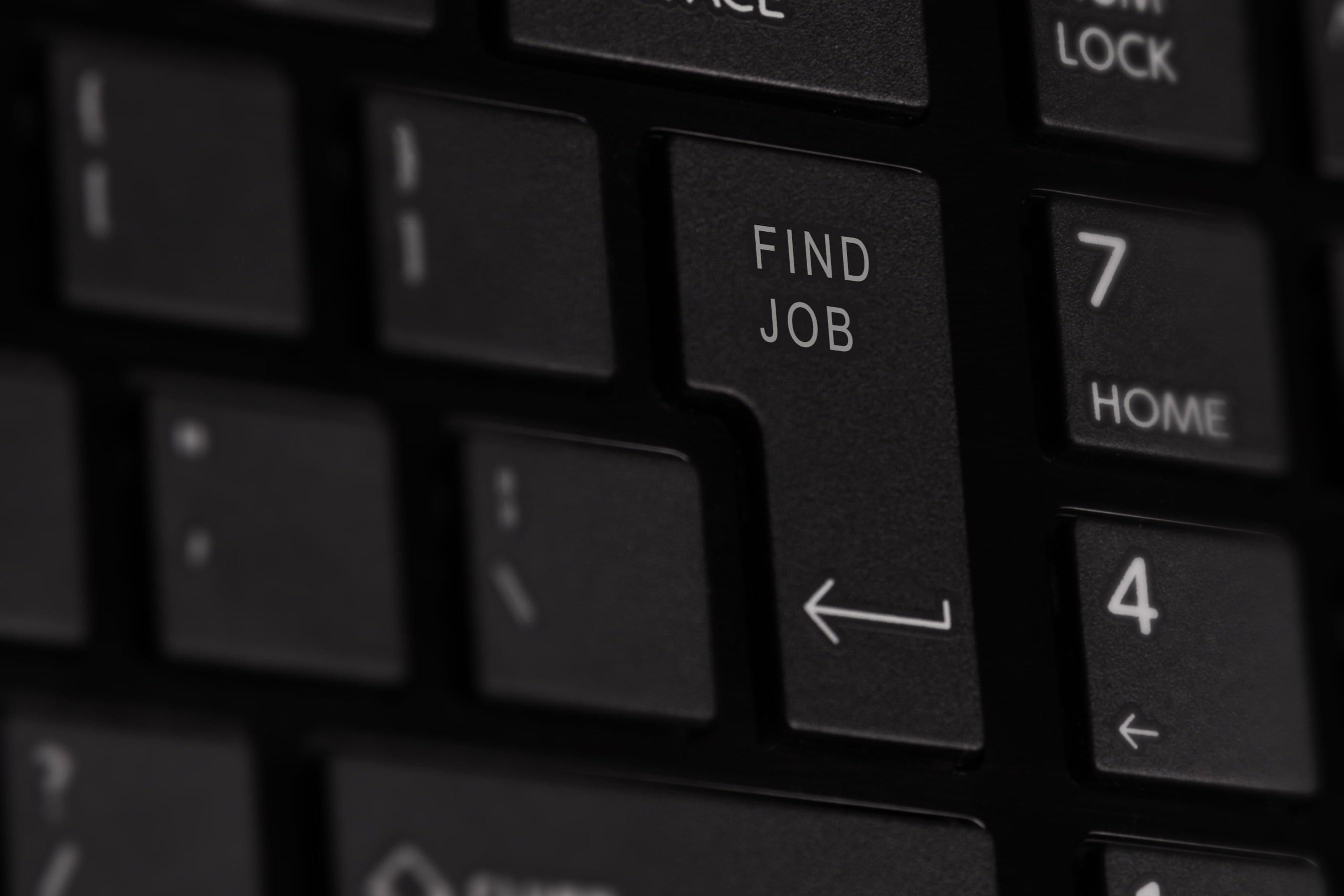 What am I doing wrong in my career search?
While building Find My Pathway, we surveyed and spoke to a range of Psychology and Biomedical professionals who graduated from Melbourne, Monash, RMIT, La Trobe and other Victorian Universities. Around 70% of current professionals said they changed between 2-5 jobs before finding something they loved. While some professionals said they found a job they loved after one year of searching, others said it took up to five years to really start enjoying their career. Furthermore, over 40% of professionals said that their current job is not related to their undergraduate or post-graduate studies.
70% of professionals we surveyed changed between 2-5 jobs before finding something they love
We also asked which skills and resources were most helpful in finding jobs they enjoyed (or any job at all). Around 70% of professionals claimed that confidence was an important factor in finding their job. Networking was a close second, with 60% of professionals agreeing on its importance, while patience took third, with 40% agreement. Surprisingly, factors such as having the perfect resume, up-skilling at university and applying to a range of roles were the least popular. They had 20%, 10% and 10% agreement, respectively.
The conclusion seems clear!
Spend less time sending out generic CV applications on Seek, and spend more time looking for jobs through your networks. Be confident in your self, yet be patient and trust yourself to find something you enjoy.
That being said, the statistics also suggest not to be too picky (Note: there's a difference between sending out thousands of generic job applications through job sites and not being picky). If you get an offer for a job, or find a role that seems interesting in some way – even though it isn't your dream job – take it! And, if you don't have extensive networks to help you land that first opportunity, tools such as Find My Pathway can help you discover opportunities relevant to your field of interest, which you might not have thought of.
I recently spoke to Careers Counsellors from top-ten schools in Victoria, and learned an interesting fact. From their experience, for every job you do, you gain around thirteen new employable skills that you didn't have before. That means that if, like a majority of the professionals we surveyed, you decide not to stay at the first job you took, you will now have thirteen new skills, as well as the experience of the first position, to offer to the next job you apply for!
For every job you do, you gain approximately thirteen new employable skills that you didn't have before
No matter what job you decide to do, the skills, experience and networks gained from these opportunities will lead you closer to something you love – even if you can't imagine doing it right now.
Nevertheless, it can still be pretty tough to find any sort of job – even one you don't love. So what can you do to increase your general employability?
Developing your skills can increase your chances of employment
Research conducted by the FYA suggests that there are a number of skills that are growing in demand over the past three years. The list of skills they give, and their corresponding percentage growth in demand is as follows;
  Digital literacy is up by 212%
  Creativity is up by 65%
  Critical thinking is up by 158%
  Presentation skills are up by 23%
You can read the full article for more information about how or why these skills are helping. The important thing to take away from this research is that actively seeking out new, desirable skills will dramatically increase your chances of finding employment.
As mentioned before, the best way to gain new skills is by working. If it's viable, start working somewhere (anywhere!) and take on as many responsibilities relevant to your interests as possible. For example, if you want to be a pharmacist and you can find work as a medical receptionist, you might offer to sort through old medical equipment and medicines, which will increase your knowledge and hands-on experience with those types of resources.
Waiting around and trying to find the perfect job that suits you best won't work in this job economy because there are thousands of others doing exactly that! Until the government, corporations and universities realise that the employability 'crisis' is theirs to solve, you need to learn to gain an edge over your competitors.
What better way to do that than by taking a job and gaining thirteen skills you didn't have before? In fact, you might find that you don't even want to go back to school for Post-Grad studies, because so many other opportunities will arise. And if they don't, you're better suited with experience and skills to apply for those positions than you were before!
To conclude, I have collated a number of resources that have been or are being developed to help increase your employable skills on top of going out there and getting a job. These include:
Find My Pathway– We offer easy-to-follow, visual study and career pathways which professionals have taken from Psychology, Biomed, Engineering and Finance backgrounds. Sign up to our mailing list to be the first to test our Personalised Pathways, designed specifically for you!
The Foundation for Young Australians – The FYA offers engaging articles, news and information about young people and the problems they are faced with, including employability. They have conducted comprehensive research into these problems, and offer programs to engage Young Australians and increase their skills and experience.
If you found these tips valuable, don't forget to share this post with a friend!
Good luck with your job hunt!
Did you find this article interesting?